[ad_1]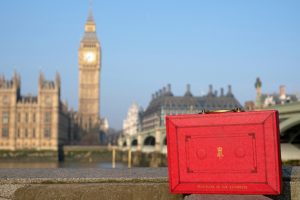 Subjects coverered include 5G comms, setting up an Industrial Strategy Challenge Fund and further investment in technical education, including supporting 1,000 new PhD placements in science, technology, engineering and maths.
See our coverage here:
When it comes to 5G comms, the IET was among those providing comment. Professor Will Stewart, Vice President of the Institution of Engineering and Technology sounded a cautionary note on the proposed investment.
"The Budget investment in a 5G technology hub is welcome – as is the Government's announcement today of a 5G strategy outlining an integrated approach to combining fibre and wireless networks to deliver 5G.

"But it's important to stress that the 5G investment announced today will not come anywhere close to bridging the investment gap needed to deliver 5G across the UK – so the Government Strategy's recognition that regulatory modernisation is needed to make the final bill of delivering 5G more affordable, for example by enabling operators to share networks, is pivotal.

"The biggest challenge for Government will be improving coverage for all, as 5G cannot transform what it doesn't cover. And achieving universal coverage for the UK, outside high-capacity urban areas, will not be affordable or achievable without regulatory change.
You can read full details of the Spring Budget on the Treasure website – see www.gov.uk/government/topical-events/spring-budget-2017
As well as the budget document itself (PDF), Hammond's full speech is also online, too.
[ad_2]

Source link