[ad_1]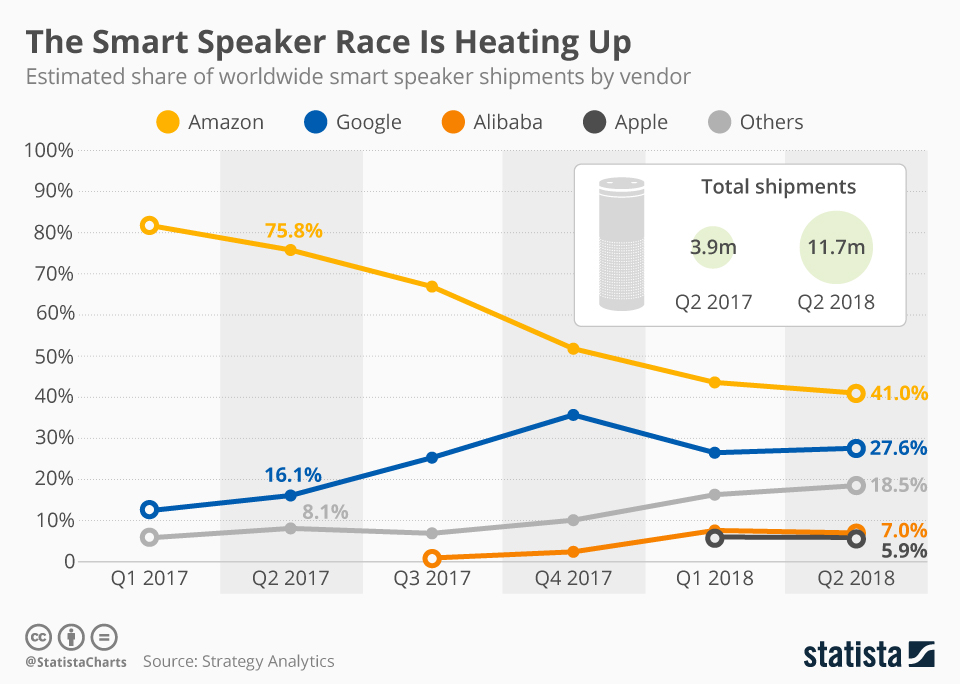 Google grew its smart speaker market share from 16.1% in Q2 2017 to 27.6% in Q2 2018.
Apple was in fourth place in Q2, behind Alibaba,  with 700,000 HomePods shipped in Q2.
The smart speaker market continues to grow, with global shipments tripling from 3.9 million units in Q2 2017  to 11.7 million units in Q2 2018.
[ad_2]

Source link