[ad_1]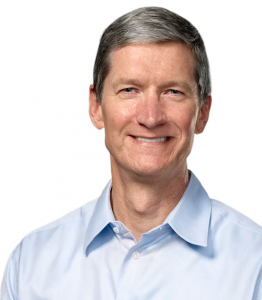 President Trump told the Wall Street Journal that he'd talked to Apple CEO Tim Cook (pictured) about manufacturing in America.
"I said you know, Tim, unless you start building your plants in this country, I won't consider my administration an economic success. He called me, and he said they are going forward," Trump tells the WSJ, "he's promised me three big plants – big, big, big."
On the campaign trail, President Trump threatened to put a 35% tax on imported goods into the USA which US firms had been manufacturing off-shore. In a January 2016 election speech he stated: ""We're gonna get Apple to start building their damn computers and things in this country, instead of in other countries."
Last November, President Trump told the New York Times: "I got a call from Tim Cook at Apple, and I said, "Tim, you know one of the things that will be a real achievement for me is when I get Apple to build a big plant in the United States, or many big plants in the United States."
Cook is said to have asked its main Asian assemblers Foxconn, Pegatron and Wistron to look at putting plants in the USA. Foxconn is the only one of the three that has said it will do so, but it is expected to be a display manufacturing plant, not an assembly plant.
[ad_2]

Source link