[ad_1]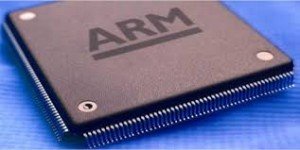 An energy efficiency benckmark for microcontrollers and Bluetooth radios used in IoT designs has been created by the US-based EEMBC.
Called the IoTMark-BLE, it is the first of a suite of benchmarks that the EEMBC is proposing to create through its IoT working group, which includes Ambiq Micro, Analog Devices, ARM, Intel, Microchip, Nordic Semiconductor, NXP, Renesas, Silicon Labs, STMicroelectronics and Texas Instruments.
The first benchmark measures Bluetooth LE based systems, but EEMBC will propose additional benchmarks targeting other communication protocols, including Wi-Fi, 6LoWPAN, and LPWAN.
The benchmark components are an energy monitor, a radio manager, and an IO manager to simulate a sensor input on the DUT's I2C or serial peripheral interface (SPI).
Brent Wilson, co-chair of the EEMBC IoT-Connect working group and director of applications engineering at Silicon Laboratories, writes:
"IoTMark-BLE measures the energy used by the full subsystem including the MCU, the radio, and the protocol stack, while they perform relevant real-world tasks. Each part of the system impacts energy efficiency, so evaluating the whole radio system provides the most realistic evaluation of its battery life."
Each application can vary a range of parameters including payload size, frequency of payload transmission, and transmit power. So EEMBC members had to agree on the specific set of tests and measurements to cover a wide cross section of these applications.
The aim has been to allow developers to select the parameters and functions to ensure equitable comparisons while providing more detail than datasheet specifications.
"The IoT-Connect benchmark framework, which supports IoTMark-BLE, has the flexibility to accommodate various communication protocols, and is also sufficiently portable to work with any vendor's microcontroller and radio-module products. We also designed the framework to work with our other present and future benchmarks, including IoT-Secure and ULPBench," said Peter Torelli, EEMBC director of technology.
[ad_2]

Source link