[ad_1]

TDK Europe has recognised its best performing distribution partners for TDK and EPCOS components. 
The gold award went to Avnet Abacus, Digi-Key Electronics and to the Polish distributor Elhurt Spólka.
This is the fifth time that these awards have been presented in Europe. 
Dietmar Jaeger, head of the TDK's distribution business in Europe, writes:
"I am particularly pleased that we were also able to extend this successful program in China in 2017 and now in Japan and Korea."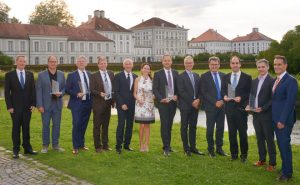 The highest score this year was attained by Avnet Abacus, therefore recognised with a gold award in the international volume distribution category.
Also in this category, silver went to TTI Europe and bronze to Arrow Electronics Europe.
In the high-service distribution category, Digi-Key Electronics won the gold award, while silver went to Farnell element 14 and bronze to Mouser Electronics. 
As best local distributors, Elhurt Spólka in Poland received the gold award, while silver went to the German company Beckmann Elektronik.
[ad_2]

Source link