Best Buy's Cyber Monday deals in the US may eclipse its own Black Friday deals, namely as Cyber Monday has of late become the more popular shopping time. Aside from making it simpler to shop than Black Friday, thanks to being completely inside your web browser, Best Buy's Cyber Monday deals will widen the breadth of deals, thanks to an expanded internet marketplace.
This year, Cyber Monday is on November 27, so only a few days from now. That means it's time to start planning the purchases you hope to make while online prices are at their lowest. If you hope to find the best deals, you can avoid a lot of work by monitoring this page, as we'll keep it fresh in the lead up to and during Cyber Monday.
Shopping on the web at Best Buy may not help you clearly envision how a new desktop computer or big screen TV will fit in your house, but it will surely make it simpler to quickly peruse everything Best Buy has to sell. Online shopping also makes it easy to stack up prices and features of various products without running up and down aisles and repeatedly checking product descriptions. That doesn't sound like a good time, does it?
Since Best Buy Cyber Monday deals are guaranteed to include loads of TVs, laptops and phones, being able to compare hardware specs and features across multiple products at once will help you find the best device at the best price.
For those looking to enhance their existing family of electronics and apps, Best Buy's Cyber Monday deals will surely include something that will do just that.
Early Cyber Monday deals quick links
Best Buy ad leaks ahead of time
Ads for Best Buy's greatest Cyber Monday deals will probably start showing up over the weekend following Thanksgiving and Black Friday. Currently, there are none available. 
But, despite the fact that Cyber Monday ads have yet to leak, Best Buy released its Black Friday preview weeks in advance, showing 50 pages of advertisements for products that will be heavily discounted starting 5pm local time on Thanksgiving Day and going into Black Friday itself. These should provide some hints at the kinds of deals that will appear on Cyber Monday 2017.
Catching ads early presents a good chance to discover the most intriguing deals and stack them against the savings other major shops are putting out there. Plotting what to purchase and where to buy it means knowing where the deals actually are. Best Buy will have scores of deals available for electronics, but don't forget to look for discounts from stores that aren't solely focused on electronics to see whether they have similar or better deals.
Some Cyber Monday ads might leak early – hopefully Best Buy's included. Visit this page regularly to check whether any have leaked, so that you have the best chance to plan your shopping for Cyber Monday.
Before Cyber Monday: Current Best Buy deals
Best Buy has a giant, 29-inch Ultra-Wide LG monitor for $249 after $100 off. The monitor uses a 2,560 x 1,080-pixel IPS panel for wide viewing angles, and includes FreeSync for a jitter-free gaming experience with AMD graphics cards.
A selection of video games are on sale, including $15 off Kingdom Hearts 1.5 + 2.5 Remix, making it only $24.99, and $15 off Final Fantasy XII: The Zodiac Age. You'll find lots of savings on Lego games, like $12.50 off Lego Dimensions – Teen Titans Go! Team Pack for $12.49.
If you're seeking a gaming PC on the cheap, Best Buy has Dell's new Inspiron Gaming Desktop for $849 – with an AMD Ryzen 7 processor and Radeon RX 580 graphics – after a sizable $200 discount. Or, save $150 off the price of the Lenovo Yoga 920 2-in-1 touchscreen laptop.
Series 1 and Series 2 Apple Watches are on sale for as low as $269 , ranging from $30 to $120 off of their original prices at Best Buy – available now.
This 15.6-inch Asus 2-in-1 laptop is available for just $599 on Best Buy, thanks to a massive, $200 deal. That gets you a mobile rig with an Intel Core i5 processor, 12GB of RAM and a 1TB hard drive behind a Full HD display.
You can score $200 off a 55-inch Sony 4K Ultra HD TV with HDR. It's usually $1,399, but currently costs just $1,199. Going up a few inches, you can save $300 off a Sony 70-inch 4K TV for $1,499.99. You can also save $150 off a Samsung 40-inch 4K TV priced at $399.99 right now.
If you're looking to bring your home into the 21st century, Best Buy is also offering great deals on the Amazon Echo Dot and Amazon Echo Show ahead of Cyber Monday: Save $20 on a three-pack of the Amazon Echo Dot or $100 when you buy two Amazon Echo Show.
Expected Best Buy Cyber Monday deals
Whether it's hardware or software, you can anticipate there to be awesome deals in every device category at Best Buy this coming Cyber Monday.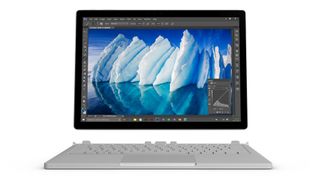 Computer and software deals – There are likely to be sales on Windows 10 laptops, Chromebooks and even MacBooks. Software collections, like Adobe's creative suite and Microsoft Office, are likely to enjoy savings as well.

Video game and console deals – Video games and gaming systems are always must-have products on Cyber Monday, so expect to see deals on Sony, Nintendo and Microsoft consoles. Look out for savings on new games as well, such as Star Wars Battlefront 2, Destiny 2, Middle-Earth: Shadow of War, Assassin's Creed Origins and many more. The new Xbox One X will still be hot on the market, so bundle deals should be aplenty at Best Buy this Cyber Monday.

Smartphone deals – Best Buy already offers sporadic deals on phones like the iPhone 7 and Galaxy S8, but anticipate even more savings come Cyber Monday. The iPhone 8 and Samsung Galaxy Note 8 will have been available for a little while by then, so expect deals involving the two smartphones, though don't expect steep price cuts. The iPhone X probably won't have any direct discounts, but it may come with free accessories, assuming it will be available at all.

Setup and installation deals – Best Buy also offers a selection of services, so if you're seeking out complex electronics that may demand installation or setup, keep an eye out for any deals Best Buy may offer to get your new gadgets in working order.
Best Buy Cyber Monday advice
Thanks to its web-based nature, Cyber Monday doesn't have the same horrifying stampede at Best Buy doorways that Black Friday is notorious for. Sadly, too many people trying to access Bestbuy.com at the same time can prevent you from finding the product you want and pressing the buy button before the website goes down. Try to get some alternative retailers in the wings if you know what you want, so that internet congestion doesn't ruin the day.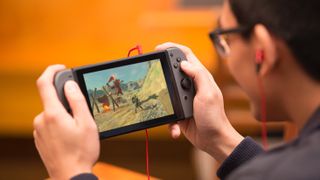 You can also use a VPN to get around an endless loading screen in your browser. This will send your internet connection through to a server in a different region of the US, where Best Buy servers may not be as clogged. This could let you grab your deals easily while everyone else in town spends Cyber Monday clicking their browser's refresh button.
For deal hunters on the prowl for specific devices, ensure you know the exact model number of the product you want in advance. Both Black Friday and Cyber Monday come with a ton of deals and special products that can trip you up. 
For example, if you seek a 55-inch LG 4K TV, you may see a half-dozen different models that are 4K and measure 55 inches, but they could employ different screen technologies or offer widely varying features. If you're aware of exactly which model you want ahead of time, you can avoid being misled by lower price tags or greater discounts on what may be generally worse products.
Lastly, when you land on a device you know you want, don't be slow about buying it. Stock levels are your worst enemy on Cyber Monday. If you've had a web page open for a while, the actual stock may be lower than what is displayed on your screen. And, if you let items sit in your cart for too long, it's possible you'll find they've sold out when you go to make the purchase. Don't be impulsive, but do plan early so you can act fast.
See all the best Black Friday and Cyber Monday deals here: