There are now hundreds of thousands of apps available for your iPhone X (and others), and surprisingly, many of the best are free.
The following list showcases our pick of the best free iPhone apps, and includes iPhone applications for social networking, travel, news, photography, productivity and more. Most of these apps are also compatible with the iPod touch as well.
What's going to be interesting is how the iPhone X affects this list of best apps, because the larger screen is going to mean developers have to code their wares differently to cater for the new audience.
But no matter which phone you've got, as long as it's made by Apple (and it's not too old) you'll be able to enjoy these titles that have been curated by TechRadar's expert app reviewers, who parse through the App Store regularly to see just what's bubbling up… and whether it's worth downloading.
New this week: Pages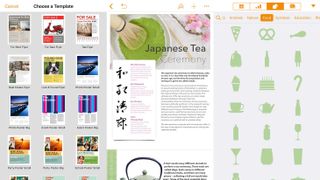 Pages is a fully fledged and fully free word processor for your iPhone. Word processing might not be top of your list of iPhone-related tasks, but this great app might just change your mind.
Pages includes a wide range of templates, such as reports, letters, cards and posters. Although you probably won't want to create and edit an entire magazine on your smartphone, Pages is user-friendly, with an efficient interface that's suitable for banging out a first draft of a letter, leaflet or poster while you're on the train.
Thanks to iCloud sync, whatever you create in Pages can be opened on a Mac or iPad running the app. If you're resolutely iPhone-only, you can export your work in a range of formats, including PDF and Microsoft Word. If you're really rocking it old-school, you can even send it to an AirPrint printer.
Wondering how the new iPhone X stacks up? Watch out our video review above.