[ad_1]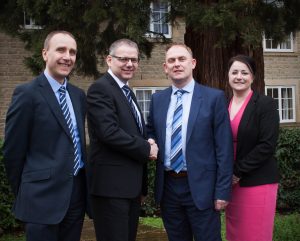 It's part of a strategy to grow its customer reach across industry sectors such as automation, measurement and control, medical and renewable energy.
Specifically, Anglia will stock items from the binder range of sub-miniature and miniature circular data and power connectors, available via Anglia Live.
"We are constantly looking at ways to expand and gain access to markets, applications and customers that we don't currently reach," said binder UK Managing Director, David Phillips.

"We've explored a relationship with Anglia very thoroughly, and they have fully demonstrated their ability to help us grow, particularly with UK based CEMS. Anglia is unique in the UK market both in terms of its size, and the professionalism with which they go to market."
Phillips highlighted that binder, like Anglia, is a privately owned company enabling longer-term strategies for investment and customer acquisition, citing previous investments in tight UK market conditions, which bore fruit in terms of increasing its market presence.
In the context of Brexit, Phillips told Electronics Weekly that the backing of its German owners was a vote of confidence for the UK electronics industry.
"Our colleagues in Germany view Brexit as just a diversion," said Philips, highlighting that the electronics industry was global and the company was used to operating in many different domains.
The company is based in Neckarsulm, near Stuttgart in southern Germany, and has specialised in the development and production of circular connectors.
From Anglia's perspective, its Technical Director David Pearson commented:
"The addition of binder greatly extends the range of connector options that we can offer, with a comprehensive range of sub-miniature and miniature circular data and power connectors for a broad range of industrial applications."

"binder has a lot of experience in this segment of the market and offers a deep and comprehensive range of connector options. We can see a great many opportunities to introduce the range to customers not already familiar with it."
Image (left to right): David Pearson (Technical Director, Anglia), David Phillips (Managing Director, binder UK), John Bowman (Marketing Director, Anglia) and Sarah Porter (Marketing Manager, Anglia)
[ad_2]

Source link