[ad_1]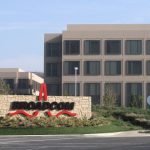 "Management is in the process of further evaluating our resources and business needs and may eliminate additional positions, which would result in additional restructuring costs," says the 10-Q regulatory filing in which Broadcom announced its lay-offs.
The current lay-off follows Broadcom's  $5.5 billion acquisition of  Brocade in November.
Broadcom said it had incurred $143 million in restructuring charges, primarily employee termination costs, during the first two quarters of its  2018 FY. Most of the costs will be taken in Q3.
Broadcom says that it started implementing cost reduction activities associated with the Broadcom/Avago merger, taking on restructuring costs of $14 million last quarter and $45 million  for the two quarters ended May 6, and $22 million and $64 million for the quarter and two quarters ended April 30, 2017, respectively.
[ad_2]

Source link