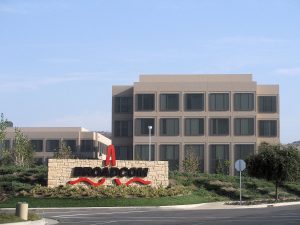 Qualcomm's shares rose from $55 to $62 on the news which gives it a market cap around $90 billion.
It is reported that the bid will be pitched at around $70 a share.
For the industry the move offers a chance of a change to Qualcomm's rapacious business model which charges a royalty based on the value of the hand-set, not the chip supplied by Qualcomm.
For shareholders, it offers a chance to take take a profit, albeit a small one, on a company which is embroiled in conflict with powerful opponents – Apple, Intel and half a dozen national regulators.
For Broadcom it is a chance to obtain the best mobile telephony technology on the planet and add $34 billion to its current annual revenues of $13 billion.
That's assuming the $23.5 billion Qualcomm annual revenues get boosted by the $9.5 billion annual revenues of NXP which Qualcomm is in the process of buying.
Broadcom's move earlier this week to re-locate from Singapore to the US looks very like a stratagem to escape the scrutiny of CFIUS for the Qualcomm deal.