[ad_1]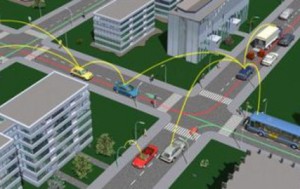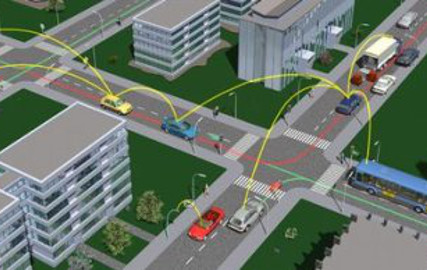 The objective is to validate and demonstrate the benefits of C-V2X using direct communication technology defined by the 3rd Generation Partnership Project (3GPP) in their Release 14 specifications.
The trials are designed to show the enhanced range reliability and latency benefits of C-V2X direct communications operated in 5 GHz band. Additionally, the C-V2X trials are designed to demonstrate the complementary benefits of network-based communications utilizing LTE-Advanced (LTE-A).
The trial results will help prepare for the transition to 5G New Radio (NR), the new global cellular standard being defined in 3GPP.
While complementing other Advanced Driver Assistance System (ADAS) sensors, such as radar, lidar, and camera systems, C-V2X provides non-line-of-sight (NLOS) low latency awareness with longer range and cloud capabilities, and designed to extend a vehicle's ability to see, hear and communicate further down the road, even at blind intersections.
C-V2X radio technology is state-of-the-art cellular technology and is being validated for global deployments, and leverages the upper layer protocols developed by the automotive industry over years of research to support new advanced end-to-end use cases. C-V2X direct communications provide enhanced range and reliability without relying on cellular network assistance or coverage.
The trial expected to begin in 2018 and the use cases are designed to focus on Vehicle-to-Vehicle (V2V), Vehicle-to-Infrastructure (V2I) and Vehicle-to-Pedestrian (V2P) direct communications, as well as Vehicle-to-Network (V2N) operations over cellular network-based wide area communications with cloud access.
For the field trials, Continental will utilize the Qualcomm C-V2X Reference Design, which features the Qualcomm 9150 C-V2X chipset with integrated Global Navigation Satellite System (GNSS) capability to build connected carsystems and integrate the systems into Nissan vehicles.
Nissan will perform V2X use case selection and develop test scenarios with key performance indicators (KPIs) for C-V2X technology validation.
OKI will bring their expertise in roadside unit (RSU) infrastructure and applications to demonstrate V2I as a viable technology for advanced traffic applications by integrating the Qualcomm 9150 C-V2X chipset into their RSU.
Ericsson will join to the V2N use case discussion, considering a combination of direct communication and LTE-A network technologies.
NTT DOCOMO will provide an LTE-A network and V2N applications to demonstrate the benefits of complementary use of network-based communications for a variety of advanced automotive informational safety use cases.
[ad_2]

Source link