[ad_1]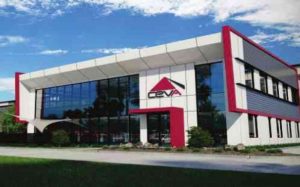 CEVA has announced its CEVA-Dragonfly NB2 core for the cellular IoT standardCat-NB2 (3GPP Release 14 eNB-IoT).
The licensable Rel14 compliant eNB-IoT core  is based on the CEVA-X1 DSP/control processor featuring an enhanced Instruction Set Architecture (ISA) and provides a unified processor environment for both physical layer and protocol stack workloads.
The core also includes a worldwide enabled RF Transceiver, a PA and all the associated hardware and software modules required to develop a complete eNB-IoT product.
In addition to the performance improvements enabled by Release 14 including higher data rates and lower latency, the core features  power management  with intelligent sleep mechanisms which ensure ultra-low sleep power consumption of a few microAmps.
The enhanced RF design is already silicon-proven at 55nm and 40nm processes, further lowering the entry barriers for customers with no previous cellular expertize to enter this burgeoning market. CEVA-Dragonfly NB2 also includes the fully-optimized physical layer and protocol stack firmware designed for Release 14 Cat-NB2. The addition of an on-chip embedded flash memory and controller now allows full NB-IoT design on a single die which further reduces BOM and power consumption.
For customers developing NB-IoT products that also require GNSS capabilities, CEVA-Dragonfly NB2 includes a new power-optimized GNSS hardware package, with GNSS RF Receiver and multi-constellation digital front-end. This GNSS package speeds up both acquisition and tracking tasks by up to 8x compared to CEVA-Dragonfly NB1, enabling a host of popular NB-IoT use cases, including people, livestock and asset tracking, and geo-fencing.
CEVA-Dragonfly NB2 also supports use cases requiring always-listening voice trigger, voice commands and sound sensing. The flexibility of the CEVA-X1 IoT processor allows for these sensing features to be implemented in software.
The ClearVox voice front-end software package, for example, can be used to ensure clear and intelligible voice pickup for use cases such as emergency calls and voice panic buttons. In terms of security, CEVA-Dragonfly NB2 integrates a completely redesigned secure platform, including smart interfaces to connect USIM or eSIM.
The company also offers other complementary technologies addressing massive IoT, such as Bluetooth 5 dual-mode and low energy and Wi-Fi 802.11n/ac/ax, for short range connectivity which customers can leverage for their product designs.
[ad_2]

Source link