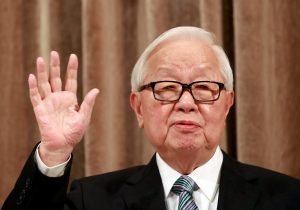 "I had a good time," said Chang, "and I hope you did too."
Chang reckons the chip market will grow by between 6 and 8% in 2018, while the market excluding memory would grow more slowly at between 5-7%.
He reckons the foundry market will grow by 9-10% in 2018 and expects TSMC to increase market share and grow at 10-15%.
H1 2018 TSMC sales will be up over15% y-on-y and in 2H18 sales will grow at less than 10%.
TSMC's growth in 2018 will come from HPC, IoT and automotive, the strongest of which is HPC with strong demand for AI processors and cryptocurrency mining ICs.