[ad_1]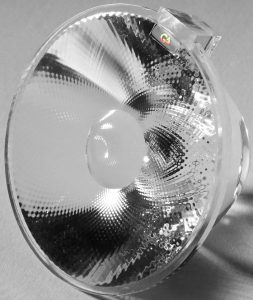 Using a patented technology, according to the firm, it is achieves the narrowest available beams combined with state of the art colour mixing capabilities.
"Designed to match most demanding RGBW or human-centric light applications, it also provides a significant breakthrough with single or multi-chip white LEDS," sias Gaggione. "Combined with quad chip white LEDs, it eliminates the cross-hair effect usually associated with narrow beams."
The collimators are:
LLC59U
As low as 5.7° FWHM with 4mm2 RGBW leds
<4° FWHM with some white leds*,
LLC59N – "Bringing the stage lighting application to the next level"
6.2° FWHM beam with 4mm2 RGBW.
LLC59C "Uncompromised colour mix for architectural or indoor coloured beams"
<10° FWHM.
*3.9° with Seoul Z5, 4.0° with Osram Oslon SSL 150
FWHM is full width to half maximum intensity, so 4° FWHM is a +/-2° beam.
[ad_2]

Source link