[ad_1]

We may look back on Christmas 2016 as a turning point for the Internet of Things. While connected devices such as smartwatches, thermostats and home security systems have been steadily building momentum among early adopters and technology enthusiasts for some time, the explosive popularity of the Amazon Echo in the last few months demonstrates that the promise of the IoT is finally becoming a mainstream reality.
But while consumers around the world enjoy controlling their homes with a simple spoken request to Alexa, deployment of the IoT in the enterprise doesn't always share the same status and profile.
Small scale experimentation and proof-of-concept IoT ideas has been commonplace, but to be truly worthwhile projects need to be able to mature and scale quickly. The technology and connectivity needed is here, but many organisations still need assistance in realising the opportunities they can bring.
Where to start
The new world of connectivity brings almost limitless possibilities, and that in itself can be a daunting prospect. Large scale projects that aim to connect tens of thousands of endpoints will undoubtedly be complex tasks which may well require a bespoke IoT connectivity and sensor solution. However, not every use-case is the same, and there are several industries and sectors where smaller scale IoT projects can thrive in the near-term – areas such as predictive maintenance, remote monitoring, building management, agriculture and fleet management.
Adding connectivity to the devices in these sectors can have a dramatic effect on productivity. In the cases of predictive maintenance and remote monitoring, sensors can be installed that monitor performance in real-time and send alerts and diagnostic information as soon as a fault is detected.
This can prove to be a faster and more cost-effective way to resolve a malfunction when compared with using human employees, who may have limited technical skills with which to identify and resolve any problems.
Speeding up IoT deployment
Once the most appropriate areas for near-term IoT projects have been identified, there are several factors to consider that will help speed up deployment.
Firstly, organisations should consider off-the-shelf IoT service terminals with pre-built generic functionality, rather than jump straight into bespoke development. This alone could take months or even years off a project's timeline.
Secondly, they need to consider the organisation's readiness for IoT and take steps to prepare. This means building a strong business case to parts of the organisation that may not be able to visualise the benefits of IoT investment. It also means assessing the internal skills base and working within its limits.
For example, if your company lacks expertise in connectivity, hiring a team to develop a bespoke solution will be much more complex than just selecting a trusted partner to help. In the case of maintenance, retraining service engineers may also be necessary, since supporting remote diagnostic flaws picked up by IoT solutions could be very different to previous diagnostics work.
From a purely technological standpoint, organisations also need to be aware of the wider IoT landscape, and how factors like connectivity standards can vary from country to country.
They also need to make early decisions about the types of data collection and transmission that are required – from how frequently it is collected and how it's shared, to the form factor of the data itself (be it raw data, text, sound, image or something else).
Where the data is processed is also important – on the IoT device itself, in a cloud platform or when collected by the ultimate IoT management application. Some off-the-shelf IoT terminals include data transformation capabilities which can simplify data aggregation and analysis further down the line.
Finally, security of data cannot be forgotten. If an endpoint is compromised, at the very least it could result in multiple service calls to an otherwise functioning machine, which could drive up costs and undermine trust – in both the specific system and the wider promise of the IoT.
A connected future
By adding connectivity to currently offline machines managed as part of a business operation – whether that's vending machines, elevators or something else – the promise of the IoT can be realised within the enterprise. And by taking the right steps, it can happen much more quickly than people might think.
What's clear is that barriers to entry are falling fast, meaning tasks such as maintenance can be revolutionised and made exponentially more efficient. But to achieve those benefits, organisations must focus on what's achievable in the near-term, understand the nuances of the ways in which IoT projects evolve from prototype to production, and the ways in which they can accelerate that process.
If more organisations can do that, perhaps 2017 will be the year IoT makes a real mark in the enterprise.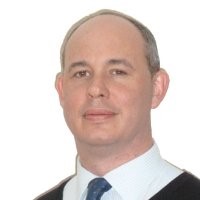 Neil Bosworth, Gemalto M2M UK Country Manager, is an M2M and IoT industry expert with 20 years' experience. Beginning with FPGA technology, Neil's passion for wireless communications has seen him focusing on industrial cellular M2M and IoT ecosystems. He's currently focused on Gemalto's range of Cinterion M2M Terminals, where his mission is to connect, secure and monitize the 'things' of the UK.
[ad_2]

Source link