[ad_1]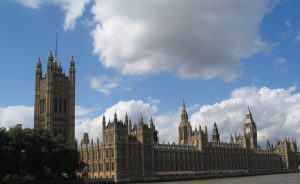 As Electronics Weekly went to press, Theresa May was negotiating to form a minority government after her attempt to strengthen her majority with a snap election catastrophically backfired, leaving the Conservatives short of a majority in parliament.
In interviews with Electronics Weekly both before the election and after, leaders of electronics associations and business said the new government must ensure that the UK industry can continue to recruit and retain engineers from overseas.
They expressed concerns about access to the single market, the future of the industrial strategy and the continued involvement of UK science and engineering in international projects.
Derek Boyd, CEO at TechWorks, said that the election result had done nothing to alleviate uncertainty for business, skills, trade and research and development that was caused by last summer's referendum decision to leave the European Union.
He told Electronics Weekly: "A sustained and stable approach to Brexit negotiations was required and clearly the election result does not deliver that. If anything, there is now increased political uncertainty, which is bad for business and investment."
Boyd added that it was crucial that the new government should push through its industrial strategy, which has been delayed since the election was called. "The result seems certain to prolong that further," he said.
Alison Carr, director of governance and policy at the IET, said that the lack of focus on the industrial strategy during the election had been disappointing. "Whatever the outcome now, it's imperative that we don't lose the momentum towards creating an industrial strategy – which all political parties have endorsed," she said.
The UK's ability to plug its engineering skills gap post-Brexit is also high on the agenda for the industry, alongside its involvement in international science and standards.
Carr said: "It's vital that any Brexit negotiations ensure we maintain access to skilled labour, sustain UK involvement with pan-national scientific and technical research, and retain and develop a leading role in global technical standards."
Julian David, CEO of TechUK, said the government would need to show "big thinking and bold policy‑making" over the next parliament to ensure the country adapts successfully both to Brexit and rapid global digitisation.
It is vital that the UK remains an open and dynamic economy in which businesses of all sizes can generate wealth," he said.
See: A political manifesto for electronics
[ad_2]

Source link