[ad_1]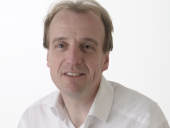 The government's industrial strategy for a post-Brexit economy seems to depend on UK companies making a success of emerging technology markets such as artificial intelligence (AI), autonomous vehicles and big data.
It also puts a new urgency into pressure for both industry and the educational community to address the desperate need for digital skills, so that companies will have the engineers and software specialists they need to address the digital challenge.
According to the Royal Academy of Engineering (RAE), engineering contributes over 20% of gross value added and accounts for half our exports. This does not only refer to engineering activities in the traditional sense.
Across large areas of the economy companies will be increasingly dependent on what has become known as "massive digitalisation". This will affect traditional engineering projects such as HS2 and building the 5G mobile infrastructure.
But it will also see the development of AI and big data skills for banking and micro-robotics for medical diagnostics.
The cumulative effect will be a dramatic increase in the number of jobs in science, technology and engineering. The government is predicting these will rise at double the rate of other occupations between now and 2023.
According to the RAE, this highlights the need to improve diversity and inclusion in the engineering sector. Currently, only 9% of UK engineers are women and only 6% are from black and minority ethnic backgrounds, it points out.
There are new targets and more investment promised to boost the teaching of STEM skills. The government has identified new areas where digital technologies will affect the whole of society, including support for an ageing population and making it easier to transport goods and for people to change jobs.
What will be vital is that technology firms become more competitive. This will be crucial to determining the UK's ability to operate in global markets once our ties with Europe are weakened.
The government says it will review what it could do to improve the performance of the so-called 'long tail' of lower productivity firms in the UK, although there is little cause for optimism given its lack of success in this area in the past or of detail on how it will achieve any progress.
It may have more success with proposed partnerships between government and industry in sectors it has identified as important: life sciences, construction, AI and automotive. It is aware of the challenges ahead and describes its industrial strategy as "an unashamedly ambitious vision for the future".
So if the post-Brexit UK is to become an outward‑looking trading nation and an attractive destination for inward investment and international talent the technology sector will be required to deliver on its potential in new and exciting ways.
Consultant editor Richard Wilson writes a regular column for Electronics Weekly
[ad_2]

Source link