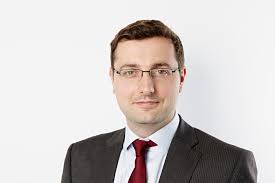 Amid all the concern about foreign ownership of UK plc, the shape that post-Brexit Britain will take and the chaos that seems to reign supreme in government, it's comforting to know that there's still a beacon of hope for the UK – and that is our technology sector.
A report out early this month claimed that the UK is currently the most attractive destination in Europe for Silicon Valley investors, with a record $1.13bn raised by UK tech firms from Bay area sponsors since the start of 2017.
Over the past five years, the UK also tops the league table of European countries attracting Silicon Valley venture capital – the $2.9bn injected into UK tech eclipses second-placed Sweden's $1.5bn, France's $836m and Germany's $763m in the same period.
London
Admittedly these figures come from London and Partners, the publicity office of the London Mayor Sadiq Khan, so we would expect them to take a positive view – indeed, London sucked in about $2.5bn of the UK's $2.9bn.
London has created the highest number of unicorns in that time too, the latest being VR business Improbable, takeaway delivery service Deliveroo and online estate agent Purple Bricks.
These may not be electronics businesses, but alongside big investments in UK facilities from the likes of Google and Amazon, or the buy-outs and promised expansion of Imagination and Arm, it looks like the tech world is far more optimistic about the UK's near- and long-term future than sectors that are feeling a stronger Brexit pinch.
And, as we approach the end of another turbulent year, that's something to feel good about.
Josh Brooks is editor and publisher of Electronics Weekly