[ad_1]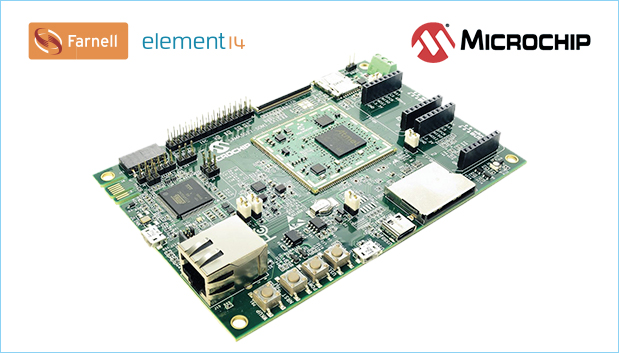 Designed to radically simplify your next embedded Linux design, it is the ATSAMA5D27-SOM1-EK1, to be precise, which is worth £176. And we have three up for grabs, courtesy of Farnell element14.
Deadline for entries is 30 June 2018.
The boards are suitable for any application that requires Linux, high performance graphics, connectivity and large memory. Microchip says it has done all the complex design work, leaving users to simply place the Cortex A5 MPU-based module onto their application board.
The module is 38mm x 40mm, industrial temperature grade (-40/+85C) and requires a single 3.3V power supply for operation. Designers can consider the SoM to be just one of the components they require to build their product, longevity of supply is assured via Microchip's policy on End of Life.
An ATSAMA5D27C-D1G-CU SIP embedding a 1-Gbit (128 MB) DDR2 DRAM. The SOM integrates a Power Management IC, a QSPI memory, a 10/100 Mbps Ethernet PHY and a serial EEPROM with a MAC address. Also, 128 GPIO pins are provided by the SOM for general use in the system, and the board supports a wide range of peripherals.
Terms and conditions are below the form where you have to give your name and address, etc, to Farnell.
Best of luck to all those who enter!
[ad_2]

Source link