[ad_1]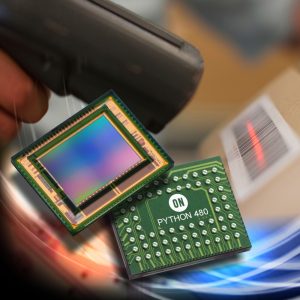 Python 480, which will be on view at Electronica in Munich next week, has the same pixel design and SVGA (800 x 600 pixel) resolution as the existing Python 500, but comes in a package which is 85% smaller than the existing device.
These image sensors are designed with large 4.8µm global shutter pixels and there are two microlens offset options to improve light sensitivity. This suits barcode scanning where large depth of field and small scanning engines are needed.
The new device supports readout speeds of up to 120 frames per second (fps) through either a single-lane LVDS or parallel outputs.
The imager is sampling in monochrome and Bayer colour configurations in a RoHS-compliant CSP-67 package.
[ad_2]

Source link