[ad_1]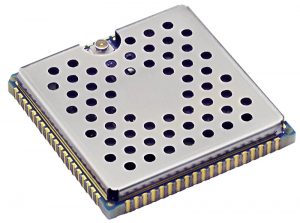 Built on NXP's (originally Freescale) Cortex A7-based application processor, the module (right) is designed to support the rapid development of smart and secure connected devices.
The ConnectCore for i.MX6UL Starter Kit was first available in September and will be reaching production volume release in January.
Primarily aimed for industrial and medical applications, it integrates dual-Ethernet and pre-certified dual-band Wi-Fi (802.11a/b/g/n/ac) with Bluetooth 4.2 connectivity. It's pictured below.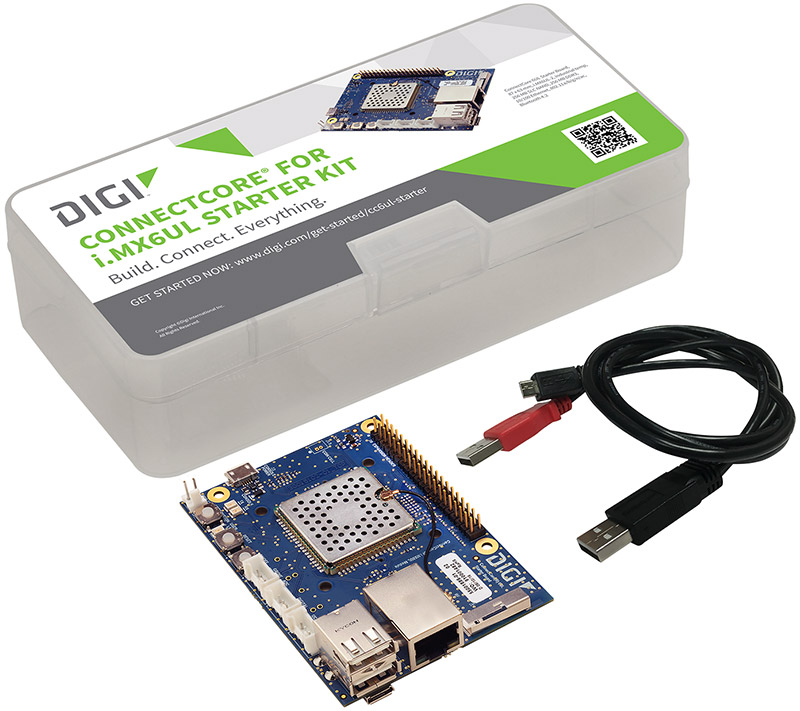 Coming in a 87mm x 63mm form factor, the Starter Kit has 256 MB NAND flash and 256 MB DDR3, a rugged design with mounting options, and . The processor runs at 528MHz. It comes with the Yocto Project Linux BSP source code.
Digi International's Mike Rohrmoser, Director of Product Management, Embedded Systems, gives a quick demo overview of the capabilities and features of the ConnectCore for i.MX6UL.
Security. Security. Security
IoT-friendly comms support is all very well, but things get interesting when you dig into the security support available with the product.
For example, the module takes advantage of the unique ID provided by its NXP i.MX processor. This ID can serve as a key, as part of a secure boot process, enabling secure validation of pairing with a public key. The private key is within the silicon, as it were, and can not be read.
There's also encrypted storage (256-bit AES.) and support for secure updates, support for policy management, device identity management, and access-controlled ports. The implementation of the IoT, certainly needs this level of consideration for security. The encryption involved is
Thinking of such brand disasters as the hacked Cherokee Jeep, and the recent DoS attacks stemming from unsecure webcams, I asked Mike whether it was disheartening to have to educate his customers about security. He was more positive, saying the security expertise gave Digi an edge.
You can read more about the Digi TrustFence Device Security Framework.
Does this relate to ARM's TrustZone in any way, I asked Rohrmoser? He explained it didn't because that involved secure transactions within an application, with the complexity and responsibilities that implies. The ConnectCore provides a more straightforward security base to support rapid development.
The ConnectCore for i.MX6UL Starter Kit is priced at $124. A Development Kit will be available before the end of the year, priced at $249.
See also: Raspberry Pi and Brillo will be a match made in heaven
[ad_2]

Source link