[ad_1]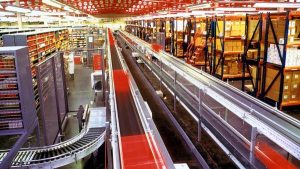 "We're not geared to high volume and they're not geared to high service," Steve Carr, head of global marketing, told me at Electronica.
Carr summed up Farnell's focus on the educational and maker market as: "The Steve Jobs of tomorrow can come through that way."
Farnell's range of single board computers – Raspberry Pi, the BBC Microbit, CodeBug, Beaglebone and Edison can support, says Carr "8 year-olds wanting to learn to code right through to people wanting to develop a project."
Farnell's range of boards for makers and learners now represents 18% of Farnell's total business.
Farnell sponsors Startupbootcamp which incubates early stage businesses. "It's a good way of bringing on new talent," says Carr.
Farnell's pioneering initiative for getting engineers to help eachother by exchanging ideas, information and counsel – The Farnell Community – now has 440,000 members.
"We're very much at the early stage of the design process," says Carr, whose latest initiative for encouraging emerging talent is called the 'Change the World' challenge.
"The challenge is," says Carr: 'What can you make with $1,000 of Farnell kit which would help the world? How does it improve on what we have today?'"
At Embedded World, 25 finalists will be whittled down to 10 and each will get $1000 worth of kit to turn their idea into reality.
Now, with Avnet's access to volume, those coming through the Farnell learner-maker-project development route have a way through to cost-effective, large-scale production.
[ad_2]

Source link