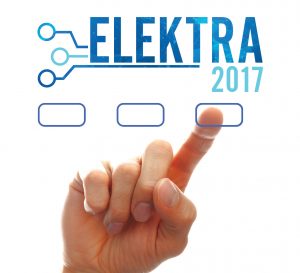 In this category visitors to the Electronics Weekly website are invited to select the University research project which they feel will make the largest impact on the commercial market in the next five years.
A shortlist of five university research projects has been selected by the Editor of Electronics Weekly: they are from the University of Bristol, University of Cambridge, Edinburgh University, University of Glasgow and Imperial College. Read the entries below and cast your vote!
 Loading …
University of Bristol: sensor power stand-by cut to 'zero'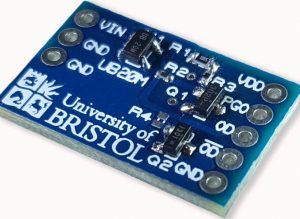 Engineers at the University of Bristol have developed a three terminal pico-power chip that can cut stand-by drain in sensor nodes – even compared with today's low-power microcontrollers.
It does this by replacing the low duty-cycle sleep-wake-sleep pattern used on MCU-based sensor monitors, with 'off'. A voltage detector powered by the sensor – there is no other power source – then starts the processor when the sensor produces a voltage.
University of Cambridge: inkjet printed photonic structures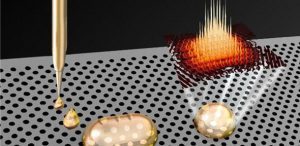 Advances in ink jet printing have allowed photonically active structures to be printed, according to researchers at the University of Cambridge and the Hitachi Cambridge Laboratory.
"Most inkjet printers push the ink through the nozzle by heating or applying pressure, producing ink droplets about the size of the diameter of a human hair," said Dr Vincenzo Pecunia, now at the University's Cavendish Laboratory.
Edinburgh University: researchers build a futuristic Hyperloop transporter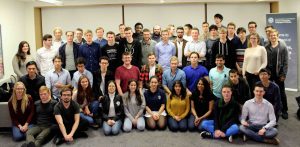 Edinburgh University is attempting to design and build a version of the Hyperloop futuristic transportation system.
The university's Hyperloop team – also known as 'HypED' – is one of only four teams from Europe that will compete as a finalist in the SpaceX Pod Competition, which is being organised by California-based aerospace manufacturer SpaceX.
University of Glasgow: project to cool superconducting sensors for cancer treatment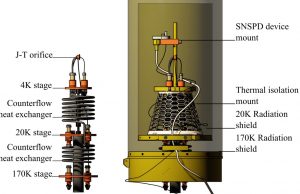 Researchers from the University of Glasgow and the STFC Rutherford Appleton Laboratory say they have developed a supercooled detector platform capable of detecting single photons.
It uses a new form of cooling technology developed for space astronomy, but which could allow superconducting detectors to be used in cancer treatments, driverless cars and practical quantum communications.
Imperial College, London: solar researchers go back to 16th century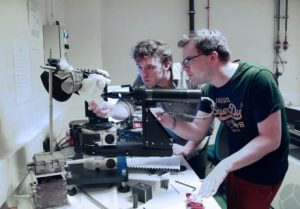 Researchers at Imperial College London have applied optical measurement technology used in solar panels to evaluate the materials used in a gauntlet from a 16th-century suit of armour.
The gauntlet is part of the the Wallace Collection in London and conservators wanted to investigate a surface effect applied to the metalwork in swords and armour.