[ad_1]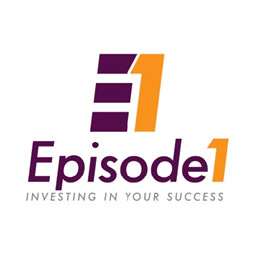 The fund is a £60m Enterprise Capital Fund (ECF), raised with the support of the British Business Bank. As the largest UK-based investor in UK venture capital, the bank seeks to unlock the innovative potential of Britain's small and medium sized enterprises.
The new fund is 60% bigger than the Episode 1's first ECF, and oversubscribed, despite relatively tough economic times.
"There is no shortage of funds for the best entrepreneurs," says Episode 1 co-managing director Paul McNabb, "we realise that for companies at this stage, the next handful of decisions they make are potentially transformational – and we plan to be there to help".
Episode 1 is  particularly interested in how emerging 'deep technologies' such as AI are disrupting all industries and how technology is reinventing markets.
"It is encouraging that the team was able to launch a significantly bigger fund with a bolder ambition, showing there is a quality of opportunity out there in the UK market for such investment," says Ken Cooper of the British Business Bank.
In addition to the British Business Bank and a long list of private investors including many well-known entrepreneurs, several new institutions including Draper Esprit and ADV joined the ranks of the fund's LPs.
Simon Cook of DE observed that "Episode 1 are one of Europe's leading seed funds, backing some of its biggest successes. As the number of new start-ups continues to increase, experienced operators like Episode 1 are needed to bridge the gap to the next round of institutional funding, and we are excited to partner with them on the next stage of their growth"
Keith Teare, Executive Chairman of ADV added "By providing targeted support and smart capital at this pivotal stage of the lifecycle Episode 1 has built a strong reputation as a discerning investor and is rapidly becoming a top tier Seed to Series A VC."
[ad_2]

Source link