[ad_1]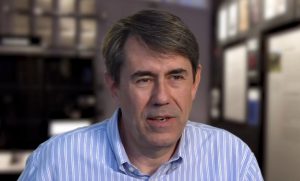 AI applications demand new architectures to meet the need for unprecedented performance, sophisticated functionality and ultra–low power. Interconnect technology is a critical component of these architectures.
"Esperanto is putting thousands of processors and accelerators on a single chip, and our challenge was how to interconnect them. NetSpeed provided a compelling solution for interconnecting our cores with high performance and by licensing their IP we can reduce our time to market as well," sayscDave Ditzel, CEO of Esperanto (pictured).
Esperanto's high-performance ET-Maxion cores are designed to deliver the highest single thread RISC-V performance. Its ET-Minion cores are designed for energy efficiency and high floating point throughput, including vector/tensor acceleration. With thousands of energy efficient 64-bit RISC-V cores on one chip, Esperanto will deliver industry-leading TeraFlops/Watt of scalable computing performance for artificial intelligence, machine learning and other applications.
"NetSpeed and Esperanto share a similar gene—we are both at the leading edge of what can be done in our respective domains," says Sundari Mitra, CEO of NetSpeed. "While Esperanto is focused on bringing AI to high-volume applications through their highly-parallel architecture leveraging the RISC-V instruction set, NetSpeed is focused on bringing the power of machine learning to SoC design and architecture. It is indeed an honor to work with a trailblazing partner like Esperanto. This design win is a further validation of our leadership in the AI market."
[ad_2]

Source link