[ad_1]

In the latest in our series on the EW BrightSparks of 2017, we highlight Emilio Mistretta, who is studying as a PhD Researcher at the University of Hertfordshire.
Inside smart buildings
Emilio's research focuses around smart systems. Specifically, the purpose of his research is to localize people inside a smart building.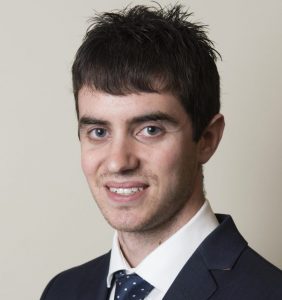 The outcome of his reasearch paper is to detect someone in a building in a non-intrusive way utilizing wireless sensor networks.
In addition to this, Emilio is a RS University trainer for RS Components. His main area of expertise as a trainer is the DesignSpark Mechanical tool. Emilio has contributed a lot to the RS University programme with his excellent technical skills.
Selection Panel comments
Lindsley Ruth (CEO, RS Components) – It's great to see how so many of the BrightSparks nominees are utilising their skills to develop real life applications that aid the advancement of electronic technologies in our everyday lives.
Isabella Mascarenhas (IET's Young Professionals Engagement Manager) – Great that Emilio is using his expertise to upskill others through his training. I would have liked to have learnt a little more detail around his research paper findings though, sounds interesting!
[ad_2]

Source link