[ad_1]


We're on the hunt for the young engineers who are already making a difference in the first years of their working life, or who are still studying but are showing the promise to become the people behind big future innovations in electronics.
The very first cohort of EW BrightSparks will be revealed in Electronics Weekly next year; with the programme becoming an annual fixture celebrating and highlighting the achievements of the sector's new generation.
Inspiring the industry
Why are we doing this? Electronics Weekly and RS believe that by celebrating the achievements of the most talented young people in the electronics world, we can play a significant role in inspiring and encouraging new entrants to the industry. This is particularly important in the context of the industry's well-publicised skills gap and the efforts of the UK government and other organisations to encourage greater take-up in schools and universities of STEM and engineering-related subjects.
EW BrightSparks, in partnership with RS Components, will also serve to inspire other newcomers to the sector or those interested in a career in electronics.
We're looking for your nominations for the young engineers who could be part of this exciting new programme. Specifically, we are looking for engineers under the age of 30 who are working or studying in the UK – so those who are still in the early stages of their career and who will be the people shaping UK electronics in the years to come.
Meet the selection panel
The first cohort of EW BrightSparks will be selected by a high-profile panel of judges including Dr Lucy Rogers, Lindsley Ruth  and Richard Wilson.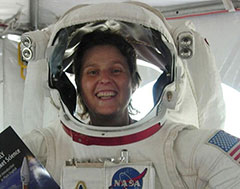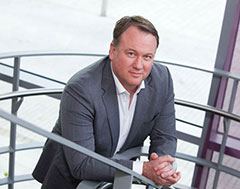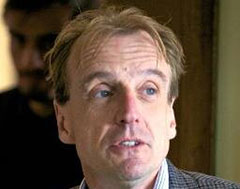 Make a nomination
You can nominate yourself or a colleague, as long as they fit the following criteria:
Nominees must be aged between 16 and 30 (inclusive) on 31 March 2017;
Nominees must be based in the UK;
Nominees must be actively pursuing a career in electronic engineering, or studying it in further or higher education;
Nominees must be prepared to travel to London, if chosen by our selection panel, on a date to be confirmed in 2017 to take part in a photo shoot and interview with Electronics Weekly;
Nominations will need to outline the nominee's achievements in electronic engineering and explain why what they have done stands out from their peers;
Nominations are welcomed from any area of the electronics industry, from schools, colleges and universities, from start-ups, SMEs and corporate businesses, and from any company employing electronic engineers.
How to enter
If you are nominating yourself, you will need to provide some details about yourself and then briefly explain, in up to a maximum of 500 words, why you think you should be considered for inclusion in the EW BrightSparks programme.
If you are nominating someone else, you will need to supply your own contact details and basic details of your nominee, and write your own submission as to why you think the nominee should be considered. You may also make the submission as a short video on YouTube, Vimeo or another online video sharing site – up to a maximum of 3 minutes.
The closing date for nominations is Friday, 17 February 2017 at 17:30 GMT.
We will publicly announce the 2017 EW BrightSparks with a special supplement in Electronics Weekly magazine in May 2017.
RS chief executive Lindsley Ruth discusses the launch of EW BrightSparks:
[ad_2]

Source link