[ad_1]

A few large deals are pulling up average sizes and there were five $30M+ Series A rounds in Q3'16.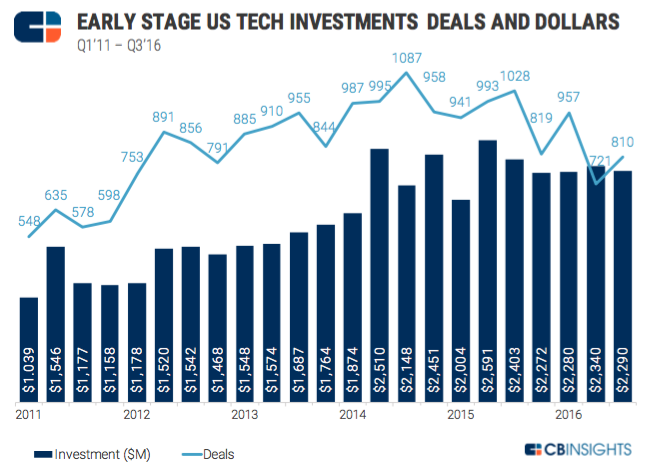 In 2016, early-stage US tech funding saw $6.9 billion invested across 2,488 deals. Despite a quarterly increase in Q3'16, deal activity is down 21% when compared the same quarter in 2015, which saw 1,028 deals.
The analysis shows that it's getting harder for seed and Series A-stage companies to obtain further financings, with the percentage of seed companies obtaining follow-on deals dropping from 57% of those that raised in 2010 to 49% for 2013 and 42% for 2014.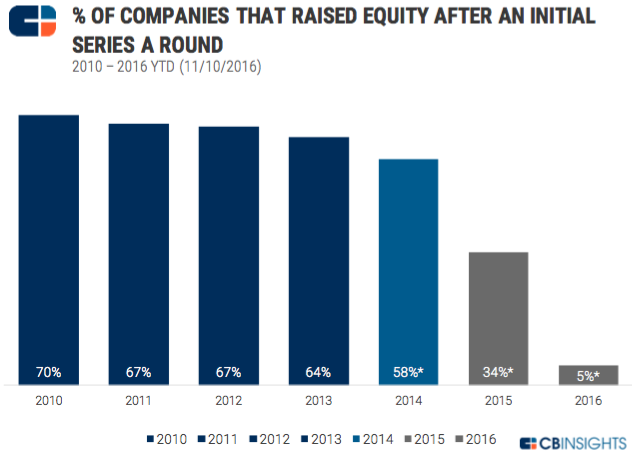 NEA was the most active investor, beating out early-stage investors 500 Startups and SVAngel for the top spot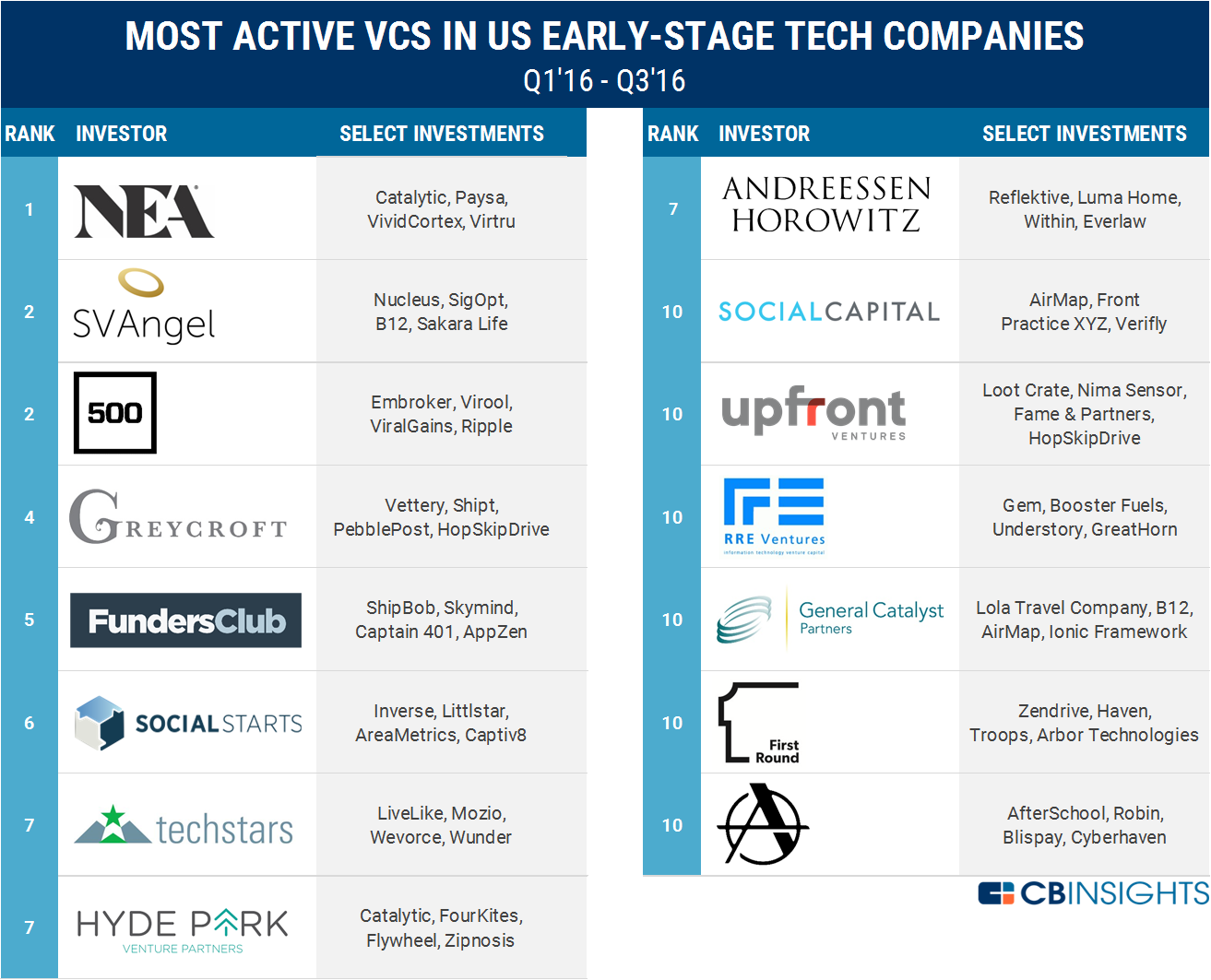 [ad_2]

Source link