[ad_1]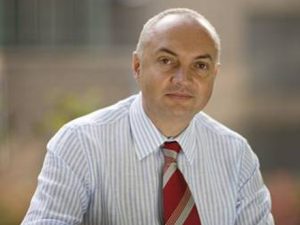 Imec has had its funding from the Flanders government increased from €79 million a year to $108 million a year for the next five years.
Flanders innovation minister Philippe Muyters said that the extra funding would cover Imec's task of getting Flemish companies to automate and use big data in the Industry 4.0 transformation.
"This is Flanders' best business card," says Muyters, "we need to guarantee that it can maintain its high level of performance. Most importantly, the extra €29 million is also meant to develop services to support local players."
Imec applies for 120 patents a year. Its annual revenue runs close to half a billion euros, 80% of which comes from contracts with major international technology companies, creating 6,000 jobs in Flanders.
"Everyone at Stanford University and in Silicon Valley knows our name, even though there's no Imec in California," says Imec CEO, Luc Van den Hove (pictured), "so we attract innovation from around the world. Now we need to exploit our position to the benefit of the Flemish economy. With the extra means, we'll be able to do this more efficiently than ever before."
Each €1 invested in Imec leads to €11 of added revenue to th Flemish economy and €6 of extra investment in new jobs.
[ad_2]

Source link