[ad_1]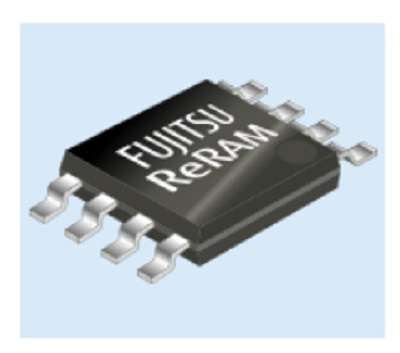 The MB85AS4MT is an SPI-interface ReRAM product that operates with a wide range of power supply voltage, from 1.65V to 3.6V.
Its average current in read operations is 0.2mA at a maximum operating frequency of 5MHz.
It is targeted at battery-operated wearables and medical devices such as hearing aids, which require high density, low power consumption electronic components.
The ReRAM joins Fujitsu's stable of exotic memory types – FRAMS, EEPROMs, and serial flash.
The ReRAM can operate with a power supply voltage range from 1.65V to 3.6V, and can be operated at a maximum of 5MHz through an SPI interface, and uses 0.2mA operating current for read functions at 5MHz).
The package is a 209mil 8 pin SOP, pin-compatible with other non-volatile memory products such as EEPROM.
[ad_2]

Source link