[ad_1]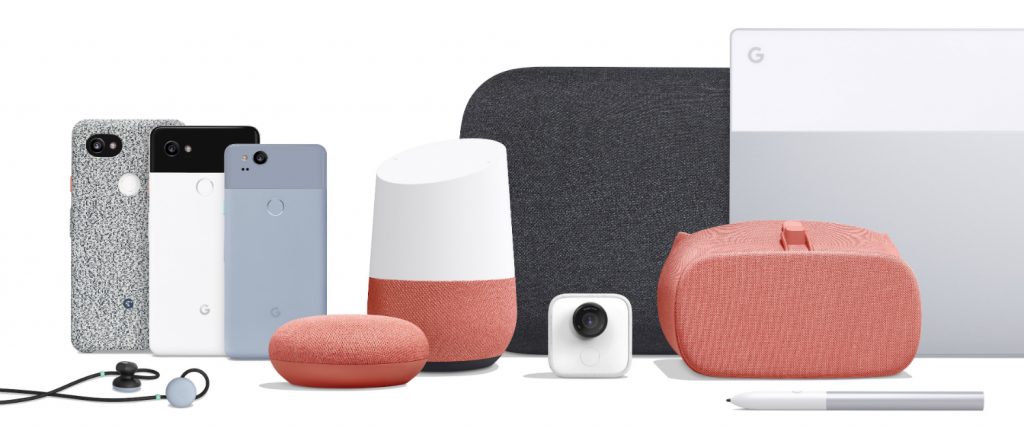 Pixel was the name of choice with Google presenting a new high-end laptop (Pixelbook), two new Android flagship smartphones (Pixel 2 and Pixel 2 XL) and some eye-wateringly expensive in-ear headphones, the Pixel Buds.
Pixelbook Google hardware
Catching the eye was the Pixelbook. A high-specced product, but if I say 'Chromebook' am I losing you already?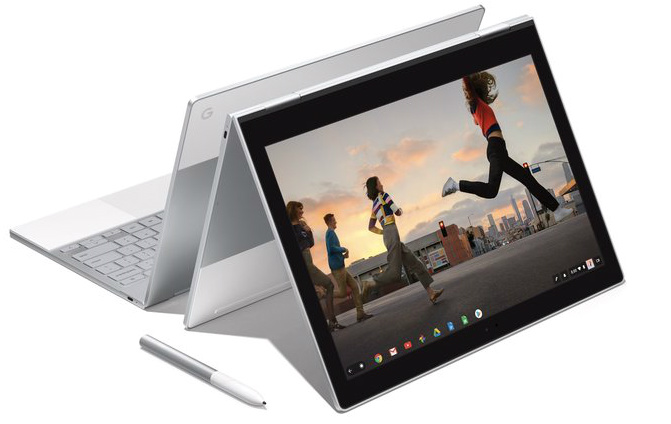 These words are being typed on a Chromebook, so I'm a bit of a fan – albeit a £120 Asus model – but the thin-client alternative to Windows iOS and Linux is a minority taste, I know…
For those still with me, the thin (10.3mm) and foldable Pixelbook features a 12.3-inch touchscreen (2400×1600 (3:2)), it runs on a 7th Gen Intel Core processor ("Kaby Lake" – the i5-7Y57, with 8GB of RAM or the i7-7Y575, with 16GB of RAM) and there are storage options up to 512GB.
It also automatically backs up your most recent files so you can work offline, and it has Google Assistant "built in" and supports the use of a stylus, the Pixelbook Pen.
Impressive but very expensive (from £999 up to £1,699)…
Pixel 2 phones
I will cover the Pixel 2 smartphones, too. But I'll do that wearing my other blogging hat, Eyes on Android – so stay tuned for that…
Note also that a mini version of the Google Home assistant (the search giant's answer to Alexa and the Amazon Echo) and a new VR headset, the Daydream View, also launched at the event.
Pricing and availability
In terms of UK pricing and availability, here are the details of the Pixel 2 and Pixel 2 XL, Google Home Mini, Google Pixelbook, Google Daydream View, and Google Pixel Buds…
(So, note that Google Clips (the webcam) and Google Home Max are not launching in the UK, but "we hope to make it available in the future," says Google.)
Pixel 2 and Pixel 2 XL
The Pixel 2 (5" screen) will be £629 (64GB) and £729 (128GB) and Pixel 2 XL (6" screen) at £799 (64 GB) and £899 (128GB). Pixel 2 is available for pre-order now and on sale and in store from 19 October.
The Pixel 2 XL is also available for pre-order now, but will be on sale from 15 November.
Pixelbook
Pixelbook (128GB) and (256GB) are available for pre-order now from the Google Store, at £999 and £1,199 respectively. They will be available to purchase in store (Google Store, Currys PC World, John Lewis and Harrods) "from the end of October".
The Pixelbook (512GB) will be £1,699 and will be on shelves "in early December".
Google Pixelbook Pen will be £99 and available in stores alongside the Pixelbook from the end of October.
Pixel Buds
The Google Pixel Buds will be available for £159, from 22 November on Google Store, EE and Carphone Warehouse.
Home Mini and Daydream View
Google Home Mini will have a recommended retail price of £49. It is available for pre-order now and will be on sale starting 19 October from the Google Store, Currys PC World, Maplin, John Lewis, Argos, EE and Carphone Warehouse.
Daydream View will cost £99 and will be available from 19th October (possible apps include YouTube, Guardian VR and BBC).
See also: Gadget Watch: Google builds its first Android laptop-tablet
You can also see a ChromeUnboxed video below:
[ad_2]

Source link