[ad_1]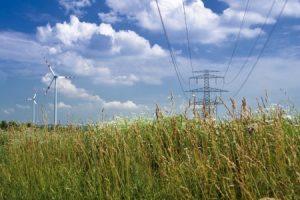 Researchers from Airbus, Infineon, Siemens Bremen University and E-T-A Elektrotechnische Apparate combined on the project
They came up with a semiconductor-based and completely electronic circuit breaker that can be used for future DC power grids and applications. Such a circuit breaker will enable to use direct current wherever alternating current is used today.
The new circuit breakers will be able to switch on direct current as quickly and safely as possible and, in case of emergency, switch it off quickest possible. They will enable to more efficiently feed electric energy from regenerative sources into power grids and energy storage and improve grid stability. With direct current it will also be possible to build much more compact electric devices.
In the past, the lack of efficient and cost-effective circuit breaker technologies has made it impossible to convert distribution grids and board nets for electromobility to direct current. The only electromechanical circuit breakers available today implicate the risk of arcing when switching direct current and voltages. Furthermore, they are slow to react, heavy, unwieldy and expensive.
Among other things the project partners explored innovative semiconductor components such as the Over Current Blocking Field Effect Transistor (OCB-FET).
New structure and connection technologies were formulated and tested as well as new switching topologies. The team built demonstrators for the project results in the areas of on-board aviation grids, electromobility and photovoltaics as well as for direct current distribution networks.
[ad_2]

Source link