[ad_1]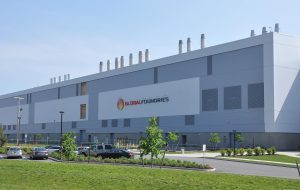 GloFo has added eight new partners to its growing FD-SOI FDXcelerator Program, including Advanced Semiconductor Engineering (ASE), Amkor, Infosys, Mentor, Rambus, Sasken, Sonics, and QuickLogic.
The new partners join Synopsys, Cadence, INVECAS, VeriSilicon, CEA Leti, Dreamchip, and Encore Semi to provide a suite of services that will enable GloFo customers to implement FD-SOI SoC designs in low-power applications spanning IoT, mobile, RF connectivity, and networking markets.
The FDXcelerator Partner Program builds upon GloFo's' 22nm and 12nm FD-SOI technologies, an alternative to FinFET-based technologies for chips that require performance on demand and energy efficiency at the lowest solution cost.
GloFo's 22FDX platform provides a lower-cost migration path from bulk nodes such as 40nm and 28nm, which allows customers to design differentiated, intelligent, and fully-integrated system solutions.
FDXcelerator partners provide a set of specific solutions and resources that help increase design productivity on FDX technology and reduce time-to-market for its customers.
GloFo works closely with program partners to help customers create high-performance 22FDX designs while minimizing development costs through access to a broad set of quality offerings, specific to 22FDX technology.
The partner ecosystem allows GoFo to accelerate its traction in the market and more effectively offer its FDX products and services to a broader range of customers.
The partner program extends the reach of the FD-SOI ecosystem, creating an open framework that allows selected partners to integrate their products or services into a validated, plug-and-play catalog of design solutions. The program encompasses FDX-tailored solutions and services, including:
EDA tools that leverage differentiated FD-SOI body-bias features, built into industry-leading design flows;
IP design elements and complete libraries, including foundational IP, interfaces and complex IP to enable foundry customers to start designs quickly with validated IP elements;
ASIC platforms for a complete 22FDX ASIC offering;
Reference solutions and system-level expertise in emerging application areas to speed time-to-market;
Outsourced assembly and test (OSAT) solution featuring extensive manufacturing capacity to enable state-of-the art SoC delivery,
and;
Design consultation and other services dedicated to FDX technology.
[ad_2]

Source link