[ad_1]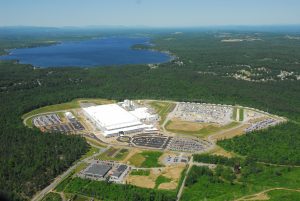 LPWA technology takes advantage of the existing LTE spectrum and mobile infrastructure, but focuses on delivering ultra-low power, extended range, and lower data rates for devices that transmit small amounts of infrequent data, such as connected water and gas meters.
The two leading LPWA connectivity standards are LTE-M, which is expected to get traction in the U.S. market, and NB-IoT, which is gaining ground in Europe and Asia. For example, the Chinese government has targeted NB-IoT for nationwide deployment over the coming year.
GloFo and VeriSilicon are developing a suite of IP to enable customers to create single chip cost- and power-optimized solutions for worldwide deployment, based on a dual-mode carrier-grade baseband modem with integrated RF front-end module.
The design will be fabricated using GloFo's s 22FDX process, which leverages a 22nm FD-SOI technology platform to provide cost-effective scaling and power reduction for IoT applications. 22FDX is the only technology that allows efficient single-chip integration of RF, transceiver, baseband, processor, and power management components.
"Started from more than five years ago, as a Silicon Platform as a Service (SiPaaS) company, VeriSilicon has developed FD-SOI IPs and achieved first silicon success of many chips based on FD-SOI technologies. For IoT applications, besides cost advantages, integrated RF, body bias, and embedded memory, such as MRAM, are the key benefits of FD-SOI technologies beyond 28 nm bulk CMOS," says VeriSilicon CEO Wayne Dai, "integrated with RF and PA on GF 22FDX, the baseband and protocol stack are being implemented on our energy efficient and programmable ZSPnano that is optimized for control and data flow with powerful low latency, single cycle instructions for signal processing. GF's new 300 mm fab for FDX in Chengdu and IP platforms such as this single chip solution for integrated NB-IoT and LTE-M, will have significant impact on China IoT and AIoT (AI of Things) industries."
[ad_2]

Source link