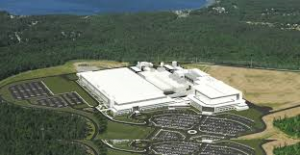 "Our customers will soon have access to design best-in-class ASIC solutions to meet the explosive bandwidth growth in data center and networking applications," says GloFo's Mike Cadigan.
The 112G SerDes is designed in GF's high-performance ASIC FX-14 technology, and is capable of supporting several multi-level signaling schemes while targeting 25dB+ insertion loss interconnects.
Flexibility has been built into the 112G SerDes platform in order to analyze the efficacy of a variety of higher level encoding schemes such as Forward Error Correction.
The learning from this effort is being used to develop GF's 112G SerDes IPs in FX-7™ technology and leverages the foundry's leading-edge 7nm FinFET technology platform, 7LP, to enable high-speed connectivity and low-power solutions as well as optical variants, for current and future leading-edge networking, compute and storage applications.
Customers are presently designing advanced ASIC solutions in the 14LPP and 7LP process technologies using the 56Gbps and other FX-14 SerDes cores. GF has demonstrated its ability to deliver a true long-reach SerDes solution by delivering a 56Gbps PAM4 signal on the company's 14nm FinFET process and is shipping development boards in customer channels.
Enabling 112G communication solutions will allow customers to double chip bandwidth in next generation products.