[ad_1]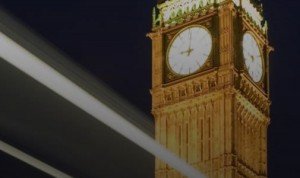 The strategy includes a plan by Lloyds Banking Group to give face-to-face digital skills training to 2.5 million individuals, charities and small and medium businesses by 2020;
plans by Barclays to teach basic coding to 45,000 more children and assist up to one million people with general digital skills and cyber awareness;
and a pledge by Google, as part of their commitment of five hours of free digital skills for everyone, to help boost digital skills in seaside towns. The strategy follows the recent modern Industrial Strategy.
To capitalise on these new relationships, the strategy also sets out plans including:
The creation of five international tech hubs in emerging markets to create and develop partnerships between UK companies and local tech firms. These hubs will help provide British businesses with a global competitive edge and drive collaboration on skills, innovation, technology, and research and development. The hubs will be based upon the successful UK-Israel Tech Hub which to date has delivered more than 80 partnerships with a deal value of £62 million.
A new competition to spark the development of new FinTech products that can support those who struggle to access financial services and provide consumers with the tools they need to manage their finances well. This will build on the UK's existing lead in the FinTech sector, which was worth more than £6.6bn in 2015, and make sure the digital economy works for all, not just the privileged few.
A commitment to create a Secretary of State-led forum for government and the tech community to work together to spark growth in the digital economy – through innovation and the adoption of digital in the wider economy.
A Business Connectivity Forum, to be chaired by the Department for Culture, Media and Sport, to bring together business organisations, local authorities and communications providers to help businesses access fast, affordable and reliable broadband.
Confirmation of £1billion programme to keep Britain at the forefront of digital connectivity, announced at Autumn Statement. This funding will accelerate the development and uptake of next generation digital infrastructure – including full fibre broadband plans and 5G.
As part of the Digital Strategy, Government has secured the following new pledges from private sector organisations:
Google will launch a Summer of Skills programme in coastal towns across the UK. It will develop bespoke digital skills training schemes to help boost tourism and growth in seaside towns.
Lloyds Banking Group is to give face-to-face digital skills training to 2.5 million individuals, small and medium businesses and charities by 2020. The training, as part of its Helping Britain Prosper Plan, will include internet banking.
Barclays will assist up to 1 million people with general digital skills and cyber awareness in 2017, grow its UK Eagle Lab network by up to 100 per cent, and teach basic coding to 45,000 children.
BT will expand its Barefoot Computing Project to enable a further 500,000 children to develop early computational thinking skills by the end of the 2017/18 academic year. The scheme helps primary school teachers with no previous computer science background feel confident to teach the new computing science curriculum.
The HP Foundation will bring a free online learning platform – HP LIFE – to the UK. This will improve business, IT and digital skills for disadvantaged groups in the UK and aims to reach 6,000 new UK users over the next five years.
Accenture will partner with FutureLearn to develop a new national digital skills programme to boost learning through online collaboration. Through partners, the programme could reach as many as 100,000 people across the UK.
 The strategy also contains measures to support Britain's world leading AI sector which were announced earlier this week.
A major AI review led by Wendy Hall and Jérôme Pesenti to identify the critical elements for this exciting technology to thrive and grow in the UK. It will consider how Government and industry could work together to back this technology, with the aim of establishing the potential for a possible sector deal. The UK is already a world-leader in the science underpinning this technology and the sector has the potential to grow further, from early research to commercialisation.
A funding boost of £17.3 million from the Engineering and Physical Sciences Research Council (EPSRC) to support the development of new robotics and artificial intelligence technologies in universities across the UK.
The strategy also builds on the Government Transformation Strategy, launched earlier this month by Minister for the Cabinet Office Ben Gummer, which maps out how Government will transform the relationship between the citizen and the state to improve public services. This has ambitions to make it as easy to renew your passport or report a crime as it is to buy a book online, and aims to sign up to 25 million people onto the Government identity service Verify by 2020.
[ad_2]

Source link