[ad_1]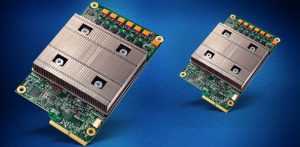 Groq is a start-up in stealth mode thought to be working on a TPU. It has raised $10.3 million.
The company is formed from some of the Google people working on Google's TPU – Tensor Processing Unit – which was invented by Jonathan Ross.
Ross is one of the founders of Groq.
TPUs are designed for machine learning. According to Google they run AI workloads 15-20x faster than current processors with 30-80x better efficiency.
VC Chamath Palihapitiya, who backs Groq, says "we think what they're building could become a fundamental building block for the next generation of computing."
[ad_2]

Source link