[ad_1]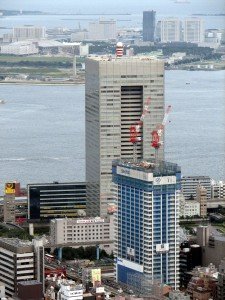 Before the bidding, Toshiba valued the unit at $13 billion.
The nearest bid to Hon Hai's is reported to be the $18 billion bid from Broadcom/Silverlake.
The first round of bidding was completed on March 29th.
Hynix and Western Digital, are said to have bid around $10 billion.
Apparently there are ten bidders and among others reported to be interested are Apple, TSMC, Micron, Bain, KKR and INCJ.
However TSMC is reported by Digitimes this morning to have withdrawn its bid.
Hon Hai bought Sharp for $3.5 billion – the first acquisition of a major Japanese company by a Taiwanese company – but the Japanese government is reported to have concerns about Hon Hai owning Toshiba because of Hon Hai's heavy involvement in China, and China's attempts to establish a chip industry.
Earlier this week, Yoshimitsu Kobayashi, chairman of the Japan Association of Corporate Executives and an outside director at Toshiba, said: "China is spending nearly 10 trillion yen ($90.4 billion) to develop 3D NAND memory, which is a core technology for cybersecurity, artificial intelligence and the so-called internet of things. Is it really acceptable to simply let go of such important technology? The answer is No."
Hon Hai derives half its revenues from Apple. It is talking about setting up an iPhone assembly plant in the USA. If it acquires Toshiba, Hon Hai could replace Samsung and TSMC as Apple's foundry partner.
The second round of bidding is expected to be held in May with the winner announced in June.
[ad_2]

Source link