[ad_1]


It is made in China – and well made too.
However, if you have a few hundred quid, you can also get a Bluetooth speaker that was designed in Brixton and is made in Kent – using loudspeakers that I very much suspect come from France.
BoomBocs is the firm, and it makes one speaker in many colours (see picture).
Input is 3.5mm stereo jack or Bluetooth aptX v.4.2, output is 200W (rms or what is not specified) with Cladd-D amplifiers in the middle.
From the review on Trusted Reviews, it appears to sound very nice.
It can be made portable – or more appropriately 'luggable' as it is 500 x 305 x 224mm and weighs more than 10kg – by purchasing the optional rechargeable battery.
The speaker suspicion comes from the mention of patent WO2014/106713 A on the BoomBocs website, and mention of the same patent on the website of Focal – which includes this interesting white paper on why flax makes a good loudspeaker cone material (when sandwiched between two thin fibreglass sheets) – Focal, btw, is now part of the same firm as Naim.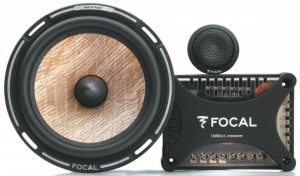 On closer examination, the high-range speakers have 'Focus' written on them, and look much like the ones in the white paper on page 3 (right), so a wild guess says the cross-over is Focus' too.
[ad_2]

Source link