[ad_1]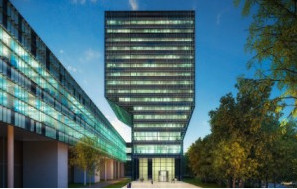 Imec has joined the Google Cloud Platform for Startups programme which provides financial support for the coaching and training of entrepreneurs establishing tech businesses.
Joining the Google programme expands the support the imec.istart program is able to provide to its startups and will further stimulate early stage startups to develop and market their innovative applications at a global scale.
Google Cloud Platform for Startups is a global program that helps eligible early-stage startups take advantage of the cloud and scale up their idea. These startups can receive GCP credit, 24/7 support, and access to Google's technical solutions team.
"Google Cloud Platform is a great platform for our B2B sales communication app," sayd Jeroen Corthout, founder of Saleflare, a start-up from the imec.istart portfolio that brings an intelligent Sales CRM to the market, "it is a complete and easy to use technology with a great ecosystem that helps enable us to scale and grow fast. We are using Node.JS, Angular.JS, Material Design, and we've built a Gmail plugin where we have integrated our app with G Suite, including Gmail and Google Calendar. Thanks to the access to Google Cloud Platform through imec.istart, we are not only ready for the future, but can provide a critically valuable turnkey solution for sales professionals."
"Through imec.istart, we support our startups with expertise, network and other forms of support," says Sven De Cleyn, head of imec.istart, "our collaboration with Google will help our startups to grow faster and leverage cloud resources even better. "
[ad_2]

Source link