[ad_1]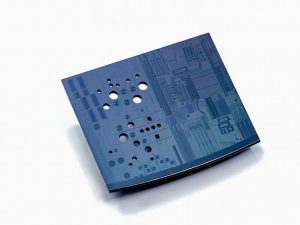 The sensor exhibits measurement precision in a large pressure range while being compact, resistant to EMI and with multiplexing capabilities.
The sensor can be used in applications that require high-quality sensing, notably in the medical and life sciences domains.
"Our advanced sensor could be used in a variety of (biomedical) applications such as intracranial pressure or intravascular blood pressure monitoring, where high-quality remote sensing is required. The sensor has also proven its biocompatibility and can be used in combination with MRI technology as there are no metal parts," says Imec's Xavier Rottenberg,  "with our current demonstrator, and the high performance it achieves on a large pressure range, imec has demonstrated the superior performance of MOMS-based pressure sensors and their potential to complement – and in some applications even replace – current MEMS-based devices."
Pressure sensors to measure parameters such as altitude and depth, or to engage in flow sensing are currently based on either MEMS or optical fiber technologies which bring both advantages and shortcomings.
MEMS-based pressure sensors are popular as they are known for their good performance and small size. Optical fiber sensors are suitable for use in harsh environments which can be characterized by EMI or high temperatures, however, they make for less integrated and more complex and expensive systems.
Imec's new MOMS-based pressure sensor combines the best of both worlds, as evidenced by its high precision, comparable to the one offered by commercial MEMS, over a very large range.
With the sensor, Imec researchers have demonstrated a root mean square (rms) precision lower than 1Pa across a large range that could easily reach 100kP.
[ad_2]

Source link