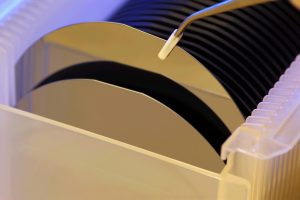 The two companies worked closely together and share many customers. Matt Brown, director, Inseto, explained the synergy between the two companies: "IDB Technologies worked primarily with universities in the UK and mainland Europe. Many spin-off companies have emerged from these universities and are now scaling for volume production, which is where Inseto can help."
Inseto's Consumables Division already represents 12 OEMs, including semiconductor assembly materials and machine consumable tooling.
Following the acquisition, Ian Burnett, founder of IDB Technologies, has joined Inseto to provide customer support. to customers.
Inseto can now supply a wide range of wafers, with next day delivery, from UK stock, and other wafers can be provided on short lead-times. The company also processes wafers including oxidised and nitride coating, patterned and diced wafers.
Brown adds: "As users' projects become more complex, and as they scale their manufacturing processes to serve their target markets, it is essential to have a streamlined supply chain plus the ability to call on technical expertise when it comes to specifying materials and equipment. [Following the acquisition] Inseto can help users commercialise their products by de-risking manufacturing aspects they are perhaps encountering for the first time."