[ad_1]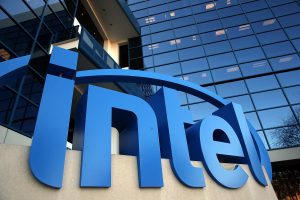 Eyebrows were raised last week when it was revealed that Intel had told the US SEC that it started 10nm production in 2017. The process was originally slated for 2015.
Which means that four generations of new product have been made in 14nm. CEO Brian Kzranich pointed out that Intel had increased 14nm process performance by 70% since it was first introduced in 2014.
The company says it is shipping 10nm in low volume now. "We're shipping 10nm product today,"says CEO Brian Kzranich, "I did want to make sure that that was very clear."  The 10nm product being shipped is the Cannon Lake data-centre processor.
Kzranich says the 10nm shrink – implementing a 2.7x density increase over the 14nm process – had been too ambitious. The industry average increase is 1.5-2x, he said. Intel will increase density 2.4x in the 10nm-7nm transition. 7nm is when Intel will introduce EUV.
10nm problems have not affected the financials. Intel had Q1 revenues of $16.8 billion up 16% y-o-y and  forecasts $67.5 billion for the full year.
Even the PC unit grew revenues – by 3% – to $8.2 billion, while datacentre grew 24% to $5.2 billion.
Intel reported a 3% increase in PC revenue to $8.2 billion compared with the $7.81 billion.
IoT revenue grew 17% to $840 million.
[ad_2]

Source link