[ad_1]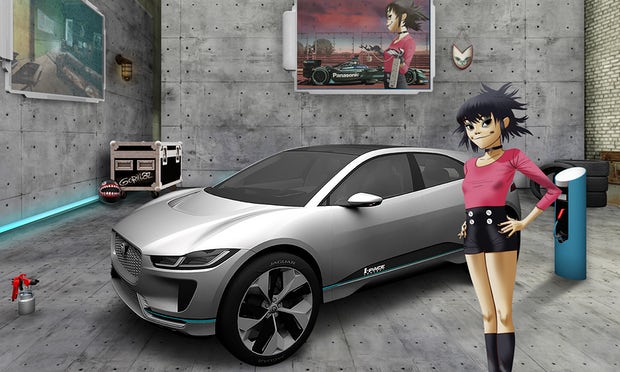 Specifically, it aims to take on more than 1,000 electronic and software engineers for its expanding business, due to the demand for luxury cars seen in the USA and China in the last year.
JLR's main engineering sites are in Solihull, Castle Bromwich – in the Midlands – and Halewood in Liverpool, reports The Guardian.
Things get slightly strange and digital, however, in their strategy for recruitment. The company is teaming up with the virtual band Gorillaz (think Damon Albarn) and candidates will face challenges from within the Goriallaz app.
For example, code breaking puzzles will "test their curiosity, persistence, lateral thinking and problem solving skills". Successful players will be fast-tracked through Jaguar Land Rover's recruitment process, it says.
It's seen as a way to address the skills shortages in the sector. The Indian-owned company writes:
"The best performers will be fast-tracked through the recruitment process, helping to meet Jaguar Land Rover's ambition to employ thousands of bright new talents over the next year. It's a major change in the way the business looks for candidates, aiming to tackle the engineering skills gap, inspire and attract a diverse range of talent and new thinking."
Why adapt this novel digital approach?
"As the automotive industry transforms over the next decade, fuelled by software innovation, we have to attract the best talent and that requires a radical rethink of how we recruit," said Alex Heslop, head of electrical engineering at Jaguar Land Rover.

"Here we've found an engaging way to recruit a diverse talent pool in software systems, cyber systems, app development and graphics performance. It will be the first of its kind."
To find out more about the recruitment process, visit www.jaguarlandrovercareers.com. For specific roles in Electrification see
www.jaguarlandrovercareers.com/jlr-roles/product-creation/electrification/
You may be relieved to know that "traditional application methods remain open", says Jaguar, and CVs will be accepted.
[ad_2]

Source link