[ad_1]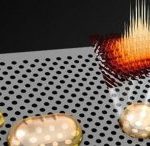 The acquisition advances Lightwave Logic's patent portfolio of electro-optic polymer technology with 15 polymer chemistry materials, devices, packaging and subsystems patents.
It further strengthens the company's design capabilities as it prepares to enter the 400Gbps integrated photonics marketplace.
BrPhotonics' intellectual property patent portfolio dovetails with Lightwave Logic's development of 50Gbps packaged modulators as part of its P2IC platform to address 400Gbps datacenter and high-performance computing opportunities.
Lightwave is currently focusing on optimizing our own 50Gbps Ridge Wave Guide (RWG) Mach-Zehnder polymer modulator device and packaging to create customer prototypes."
[ad_2]

Source link