[ad_1]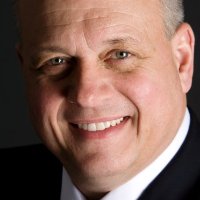 MACOM thinks that Applied Micro's connectivity business comprising OTN framers, MACsec Ethernet networking components and PAM4 platform is complementary.
MACOM thinks the acquisition will to accelerate its growth in optical technologies for cloud service providers and enterprise network customers serving the data centre market.
AppliedMicro has $165 million annual revenue of which $65 million comes from the computing business. It has $82 million in cash and short-term investments.
MACOM and AppliedMicro's combined revenue is about $709 million including AppliedMicro's computer business, or approximately $644 million excluding the computer business.
"MACOM will now be able to provide all the requisite semiconductor content for optical networks – analog, photonic and PHY – from the switch to fibre for long haul, metro, access, backhaul and data centre," says MACOM CEO John Croteau (pictured), "AppliedMicro's 100G to 400G single-lambda PAM4 platform should perfectly complement MACOM's analogue and photonic components for data centres."
AppliedMicro has been exploring strategic options for the computer business and there is known strategic interest among several potential buyers and investors.
MACOM will continue to support Compute customers and partners during this transition.
[ad_2]

Source link