[ad_1]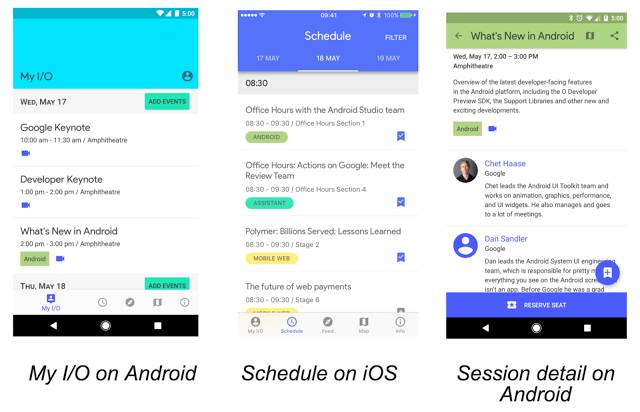 Google's Product Marketing Manager, Mónica Bagagem, gives an overview and some tips in: Google I/O 2017 on your mobile devices.
Specifically, it is about the event's app and managing notifications and the material on the available feed.
She writes:
I/O is just a couple of weeks away… 9 days to be exact! As we get closer, we know many of you are excited to start customizing your I/O schedule so that you can make the most of the three festival days. In addition to customizing your schedule on google.com/io, you can also navigate through our 150+ technical Sessions, hundreds of Office Hours, and dozens of Codelabs via the Google I/O 2017 mobile app, available now for Android and very soon for iOS.

Browse, filter and find Sessions, Office Hours, Codelabs, and App Reviews across 14 tracks. All sessions will be livestreamed this year and you can access the livestream channel or the session recording after the fact in the respective session detail screen.
One day I'll get to the event, but not this year. Stay tuned for details of UK centres participating in beamback parallel events.
[ad_2]

Source link