[ad_1]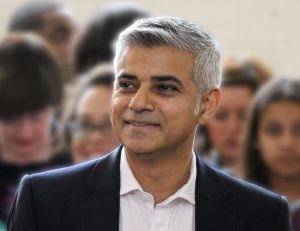 The role ranges from coming up with initiatives to build the capital's status as a global tech hub particularly in the creation of public services which efficient and responsive to the needs of Londoners.
Blackwell was previously involved at the GovTech accelerator, advising start-ups on the growing market in local public services.
He is currently a cabinet member for finance, technology and growth at Camden Council, which has become London's strongest digital borough through its use of public data.
Theo Blackwell writes:
"The pace of change over the next decade requires public services to develop a stronger relationship with the tech sector.  Our purpose is to fully harness London's world-class potential to make our public services faster and more reliable at doing things we expect online."
The new CDO will also work with the Mayor's Smart London Board to develop a new Smart London Plan, and will play a central role in building collaboration across London's boroughs, and businesses. It is hoped this will spread use of digital tech through common technology standards and better data-sharing.
London already has more than 47,000 digital technology companies, employing approximately 240,000 people. It is forecast that the number of tech companies will increase by a third and a further 44,500 jobs will have been created by 2026.
The Mayor of London, Sadiq Khan (pictured), writes:
"I am determined to make London the world's leading 'smart city' with digital technology and data at the heart of making our capital a better place to live, work and visit."
[ad_2]

Source link