[ad_1]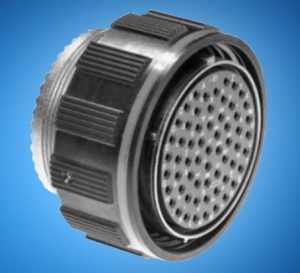 Part of the Amphe-Lite commercial sub-miniature connector series, Amphe-Lite Gray ZnNi are RoHS-compliant and have zinc-over-electroless-nickel shell plating to withstand harsh environments.
The plating is rated for 500 hours of salt spray and is compatible with other standard plating options.
"Further, moisture resistance through an improved inter-facial seal design prevents electrolytic erosion of contacts," said Mouser. "Gray ZnNi connectors meet MIL-DTL-38999 type III specifications to offer a temperature range of -65 to +200°C. Metal-to-metal coupling gives superior EMI shielding capability."
Contacts are scoop-proof and the shells provide self-locking, quick-disconnect threaded coupling, as well as 'locksmith keying' with five keyway polarisation.
Connectors with two to 100 positions are available.
"The Gray ZnNi metal connectors are now available in a variety of configurations, mounting styles, and inserts and are ideal for, but not limited to, electric vehicle, industrial, and power generation applications," claimed Mouser.
[ad_2]

Source link