[ad_1]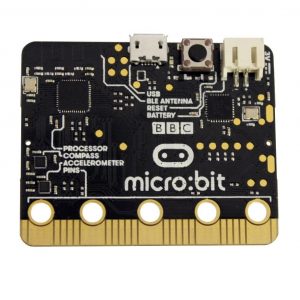 "Our agreement with Fair Chance Learning fits perfectly with the global need to create more electronics engineers," says Kitronik co-founder and director Kevin Spurr, "we are privileged to support the greater emphasis on computing, coding and electronics which we are now seeing. From our work with teachers, trainers and students, we can see the interest shown by young people in building their own devices, and coding. With our products helping to develop this passion, we are hopeful that we are lowering barriers to technology invention for young people, makers and developers globally."
The deal will see Fair Chance Learning, a professional learning provider for educators, distribute Kitronik's BBC micro:bit related products and teaching resources throughout Canada.
Kitronik works with the micro:bit Educational Foundation to distribute the pocket-sized coding device to code clubs, schools and third sector organisations around the world.
Over the last three years, the firm has developed a range of BBC micro:bit accessories and teaching resources to help teachers deliver innovative and engaging lessons using the device.
The distribution agreement will enable the team at Fair Chance Learning to benefit from the Nottingham company's  experience with the development of the micro:bit and the numerous, products and teacher support materials they have subsequently created to ensure its effective use in schools.
The agreement will see Fair Chance Learning importing and distributing not just the micro:bit accessories but also a large number of micro:bit teaching resources.
Top of the Canadian team's shopping list is the Inventor's Kit which will enable students to learn how to build circuits to perform useful functions and learn how to code the micro:bit to control and process input from those circuits.
Other products to be distributed include the  ':move mini' buggy kit and its add-ons the tipper, bulldozer and bumper kits.
Fair Chance Learning's mission to get students coding and actively engaged in designing products, writing programmes and being active creators rather than just end users of technology, fits perfectly with Kitronik's own ethos based on wanting to make the fun of electronics and related knowledge and skills accessible to young people.
[ad_2]

Source link